Annyeong peeps!
Just a shout-out to everyone to come on down to Bukit Panjang Plaza (BPP) over the weekend as we've lined up some pretty exciting activities for you on both Saturday and Sunday!
The KOREAN TOURISM ORGANIZATION (KTO) has been immensely supportive and we're grateful for their sponsorship and arrangement for renowned chef Ms Nicky Kim to conduct cooking demonstration on both Saturday and Sunday afternoon.
Here's Chef Nicky's profile from THE TOTT WEBSITE
Propelled by the popularity of her Korean cuisine, Nicky's Kitchen was founded in 2007, after the completion of her Master of Business Administration (MBA) studies. To ensure that she had a more consistent supply of traditional Korean ingredients that would enhance her cooking, Nicky created a balcony-farm. She has since launched her quest to source for only the freshest ingredients in Singapore for her cooking. Nicky recently graduated from At-Sunrice Culinary School with the Certificate of Food Preparation and has presented her culinary skills at major gastronomic conventions.
And, you can get to know Chef Nicky on a personal basis from HER BLOG.
Those of you who are interested to learn more about Korean cooking, you might wanna make your way down to BPP early since Chef Nicky's demonstration is the first order of both days. We target to set the cooking ball rolling at around 2pm.
On Saturday, she'll be showing us how to prepare the aesthetically beautiful and gastronomically sumptuous bibimbap! And on Sunday, she will share her recipe to make everyone's favourite Korean food, tteokpoki.


The second item that we've prepared for you is a makeup demonstration presented by TONYMOLY.
For now, Kpop girl group Brown-Eyed Girls are still the brand's ambassadors, alongside Song Joong Ki.
Is anyone familiar with Ga-In's eye makeup? Yes, her eye makeup is almost as famous as her singing prowess, especially her use of eyeliner.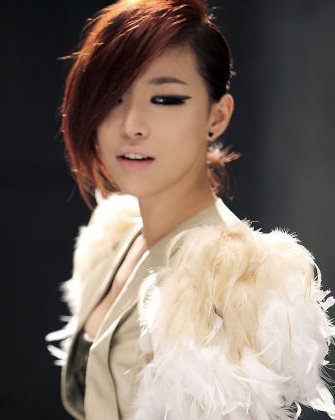 In fact, in KBS' Entertainment Weekly last October, Ga-In was asked, "What does eyeliner mean to you?" She'd answered, "Eyeliner means a lot to me. It's for my job, it also helps me raise my self-esteem, it helps in everything."
Guess it's pretty obvious how important eye makeup is to her. She even went further to share her eyeliner techniques and was quoted to have said, "You just make the tail long and just scribble everything in really dark."
You can read more about the KBS program HERE.
Many girls love love love smoky eye makeup, but at a loss as to how to create that look. And Ga-In has given lots of girls with small eyes hope and shown everyone how attractive girls with smaller eyes can be too. So TonyMoly has launched a makeup set that will help everyone re-create Ga-In's look with ease, and yup, the set has everything you need to achieve the sexy smoky eye effect. And oh, the set is nicely titled the Bohemian Lace Look!
Here's the Ga-In look created by the Bohemian Lace Look makeup set, and TonyMoly will be showing us how to do up those sultry eyes during the demonstration at BPP.
TonyMoly will also be sharing some beauty tips with us and also telling us more about their FLORIA STEM CELL SKINCARE RANGE.
Ga-In & Song Joong Ki | TonyMoly Floria CF

credit: LOVEISBEG @YT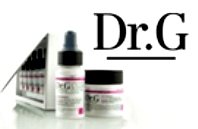 The third item that we've lined up for you over the weekend at our Annyeong Seoul Korean Fair at BPP is presented by Dr.G and Sa Sa Cosmetics.
The Sa Sa team will be sharing with you more about what Dr.G stands for and also a little more about its latest launch, the WHITE AURA LINE.
In addition, they will be doing a demonstration of how fantabulous the Dr.G BB Cream is by showing you the 'before' and 'after' effects of applying the BB Cream on a model. The test is in the pudding and we're certain that you will be convinced of Dr.G products' efficacy after seeing what they can do.
And oh, you might want to know that the BB Cream counts as one of Dr.G's Top Five Bestsellers worldwide!
Do hang around longer at BPP as Sa Sa has prepared prizes to give away during their sharing and demonstration session on both Saturday and Sunday.
And even if you don't win the prizes during the on-stage presentation, don't miss out on the many, many uber-fabulous offers that are available exclusively at our Annyeong Seoul Korean Fair at BPP!

After the beauty segments, we've got the Ask A Korean | Body Beautiful segment whereby we will find out straight from the horse's Korean's mouth what good dietary products there are.
We will focus on GongRgyuBoGam, which is a meal replacement diet program. It's also the TOP SELLING DIET REPLACEMENT MEAL IN KOREAN FOR 2010.
This product was launched in Korea in 2009 and has sold over a million boxes!.
The second product we will introduce is the GGI LOW SUGAR RICE that is suitable for even diabetes patients to consume on a daily basis.
Not only is it low in sugar, the GGI Low Sugar Rice can help to lower the glucose level in the diabetes patients' bodies and also help to keep blood pressure in check.
Here's an informative video clip on GGI Low Sugar Rice from Korean news program, Medical Inside.
News | Medical Inside | Report on GGI Rice
I know, I know, it's in Korean… but hey, we've prepared the English translation for the key parts of the clip. Here goes:
0:47 Has been carrying out studies for functional rice for national health.
This is the rice called GGI.
0:55 Here is the process.
Is it really special? Don't look special from what we see.
1:30 Most important part is here.
1:40 Machine is mixing Mulberry leaf extract called DNJ, diphenylamine from Onion, Deep sea water2
2:15 These ingredients block the carbohydrates and prevent them from turning into sugar.
2:40 This means that DNJ can control the sugar level in our blood.
3:15 The color may be different, but the taste (of this rice) is the same as white rice.
3:20 Are you sure of the diet effects from it?
3:30 Here, (we) can prove the effects through this person.
She has diabetes.
3:50 Her sugar level has been up to 380 and has been receiving treatment for the last 20 years.
Since she switches to GGI Low Sugar rice, her sugar level has gone down to 177,
she has also lost weight and complications from her diabetes condition has gotten better.
4;10 Project was started by the government to help the agricultural industry at first,
but it has expanded and evolved to help the diabetes.
4:20 Nonghyup will help and do more for the people's health and to have better lifestyle.
We expect that we can export overseas.
Last but most definitely not least, we've the pleasure of inviting three different Kpop dance groups to perform dance items for us. There will be one group performing on Saturday and two groups on Sunday.
We're sure these mighty energetic young people will bring up not just the volume at the fair, but also be revving up te Kpop tempo!
So… what are you waiting for? Come on down on either day, or better yet, BOTH days, keke!
C'ya!