ALPHA ENTERTAINMENT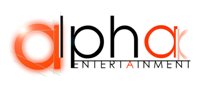 The Alpha Entertainment Group is an Artiste & Talent Management, Content Production & Content Distribution Company. Based in Singapore, the Group also has its own subsidiaries in South Korea and they are now aggressively looking into penetrating the markets in China and Hong Kong.
The Alpha Entertainment team were also the people organizing Korea's JYP Entertainment's ASEAN audition last year. They are still aggressively scouting for talents in the region and will be accepting membership registration at the Annyeong Seoul fair for subsequent application for audition.
ALPHA ENTERTAINMENT's WEBSITE
ALPHA ENTERTAINMENT's FACEBOOK PAGE
CAKE OVER HEELS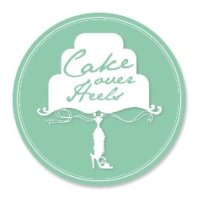 26 Sin Ming Lane, #01-115 Midview City, Singapore 573971
Hours : (Tue – Sun) 10:00 – 19:00
Cake Over Heels is a boutique patisserie that bakes cakes and pastries daily and offers customized cakes for celebrations of all types. They also conduct baking and decorating workshops, sharing our knowledge and experience with other cake enthusiasts.
They use only the finest quality ingredients and offer a unique and creative variety of cakes and pastries.
The name, Cake Over Heels, stems from their deep passion for cakes. They want people to fall head over heels in love with their cakes, like a girl going crazy over a stunning pair of stilettos. Cake Over Heels represents the owners' passion, as well as their ever whimsical and fun loving spirit.
HEAD OVER HEELS' WEBSITE
HEAD OVER HEELS' FACEBOOK PAGE
KORYO TRADING

Quite possibly one of the largest exporters and distributors of Korean food and beverage products for the Singapore market, Koryo Trading is embarking on an aggressive trail to get more people interested in the Korean food and drinking culture.
They have a rather extensive range of products and you can check them out on their website.
KORYU TRADING's WEBSITE
KORYU TRADING's FACEBOOK PAGE
Sa Sa | Dr.G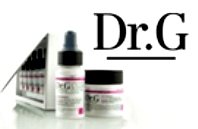 Dr.G is developed by Dr. Gun-Yong Ahn, the founder of Gowoonsesang, the world's 2nd largest medical skin care group.
His over-20 years of clinical experiences on skin restoration is behind the birth of Dr.G. He entered a medical school with the facial burn from his childhood. He treated his scar and restored skin of many patients. He gained a reputation in the skin restoration area. He developed Dr.G by request of patient who wanted daily skin care after the dermatological treatment.
There are currently five skincare lines developed by Dr.G which are suitable for people of different age groups. In particular, the Trouble Care Line for acne skin and the Luxury EGF Line have made Dr.G a highly reputable brand in Korea amongst all the top brands.
Dr.G Philosophy:
* Medical formula for beautiful and healthy skin.
* Gowoonsesang means 'Beautiful World' in Korean. With the clinical knowledge, state-of-the-art technology and high quality ingredients, skincare products of Dr.G rejuvenate skin inside out.
Interesting facts about Dr.G:
* Gowoonsesang is the No.1 skin clinical centre in Korea.
* In Seoul, every 1 out of 8 women is the user of Dr.G skincare products and services.
* Star product: Hydra Intensive Mask is the favorite mask of the Korean president's wife.
* Dr.G is appointed by Asiana Airline to provide the skin care service for their first class customers.
Dr.G products are available exclusively at Sa Sa Singapore stores.
DR. G's WEBSITE
DR.G | IT's A BEAUTIFUL WORLD
TONYMOLY

Founded in Korea in 2006, the popular beauty brand TonyMoly has more than 150 shops in its home country, and has presence in nine Asian countries outside South Korea, including Australia, Japan, Hong Kong, Malaysia, Myanmar,Taiwan, Thailand, Vietnam and now Singapore.
With the highest average sales record per shop in South Korea, TonyMoly offers its consumers with a wide and top quality product range as well as unique packaging, all at an affordable price. The all-natural and organic products with no animal testing or specimen contents enhance the wholesome and positive beauty experience. Each season, consumers can also look forward to a thematic series with 20 to 30 new colours and products added to its existing range.
TonyMoly is endorsed by well-known South Korean girl group, T-ara and popular South Korean actor/host, Song Joong Ki. TonyMoly Singapore started its operations in September 2010 and is now retailing at Bugis Junction, #01-21 and Raffles Xchange, #B1-14.
TONYMOLY SINGAPORE'S WEBSITE
TONYMOLY SINGAPORE's FACEBOOK PAGE
TS DVD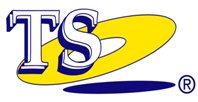 TS is a leading video retailer in Singapore that offers the latest and highly popular movies, dramas and music albums with shops located in major shopping malls island wide.
Shop with TS and experience the thrilling great value-for-money home entertainment treats. Customers are spoilt for choice with a fabulous range of titles of English, Chinese, Korean, Japanese, Malay etc etc etc!
What's more! More benefits await you if you join TS as members and save even more by exchanging accumulated points for dollars off your purchases. On top of that, you also get to enjoy ultra-tempting members' price for selected titles!
주막 JOOMAK RESTAURANT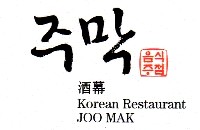 144 Upper Bukit Timah Road
#04-01 Beauty World Centre
(macs at the street level)
Telephone: 6466 – 7871
Hours: 11:30 AM – 3:00 PM / 5:00 PM – 2:00 AM
(Delivery in the westernly areas possible; two hours' advance notice)
Joomak is a Korean word for drinking houses or pubs. The affable owner of Joomak, Mr Kim, wants to create a space for friends to gather and relax over food and drinks. Tucked away at the top level of Beauty World Centre, Joomak is indeed the perfect place to have some 'happy hours' after a stressful day, and it's also a fabulous choice to unwind with friends on days that you wish to avoid the hustle-bustle of town.
In a place like this where hearty meals that taste almost like home-cooked food are served and where you can drink without fearing about how you've gone red in the face or how your lipstick's smeared, you almost wish the place doesn't close at 2am, keke!
Half of Joomak's patrons now are Koreans and Japanese who have gotten to know and love this eatery through word-of-mouth. But Mr Kim wishes to reach out to more Singaporeans so that he can spread the goodness of Korean food to more Singaporeans.
Read more about what Joomak serves up HERE and HERE.
Supported by
Korea Tourism Organization