Read MY EARLIER POST ABOUT MAKGEOLLI?
Makgeolli (also known as Makkoli) is actually Korean rice wine and yes, it's native to Korea. An alcoholic beverage, it's made from a mixture of wheat and rice which gives it its signature milky, off-white colour and sweetness. It is made from fermenting this mixture of boiled rice, wheat and water and is about 6-8% alcohol by volume.
Did you also know that Makgeolli used to know as nongju (농주 / 農酒)? Translated literally to 'farm wine', its origins was famers' liquor. However, these days, Makgeolli has undergone much transformation and is becoming more popular amongst the younger generation these days.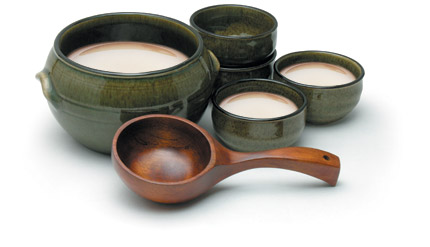 I was having dinner at JOOMAK KOREAN RESTAURANT a couple of weeks back and the owner, Mr Kim, came to sit at our table to chitchat a little.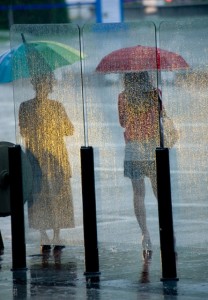 Quite randomly, he was sharing about how he has this pair of couple customers who would show up at his restaurant whenever it rains. And they would sit on the outside, and they would always order makgeolli and Korean pancake.
I remember thinking that it was such a strange (and interesting!) couple. then somehow I got to thinking… perhaps there's something Korean about it. And the thought of having makgeolli and pancake stayed in my head for days and I became quite obsessed with wanting to try it for myself one day. Somehow, there's something about the combo that intrigued me so.
Days later, something prompted me to go google about the makgeolli-and-pancake combo.
Aigoo! It really is a Korean tradition!
Yes…!! The Koreans really do like to have this combo on rainy days!! There really is a rainy day 'cuisine' of makgeolli and Korean pancake!!
Now makgeolli used to be the farmers' liquor, ya? So on days when it rained, the farmers could not get to the fields to work, so they would gather to just drink makgeolli, and one of the easiest and cheapest food to prepare was fried pancake. That's the origin of rainy day cuisine.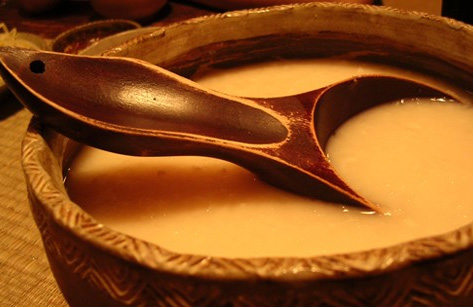 And there's also some talk that the sizzling sound of frying the pancake is not unlike the sound of falling rain, pitter patter pitter patter…
What a lovely combo! And me thinks it's best to have makgeolli and fried pancake outdoors on rainy days! How else can you watch and listen to the rain as you drink your makgeolli and eat your pancake? One fab place to do this is, of course, Joomak at Beauty World Centre coz it actually has outdoor seating area.
Now moving on to talk abit more about Korean pancakes.
'Jeon' (전) is an umbrella term that refers to any (Korean) food made like a pancake. Jeon, or buchimgae (부침개), or jijim (지짐), is made with ingredients (sliced meat, vegetables, seafood) that is first coated in flour or egg (or batter), and then pan-fried in oil.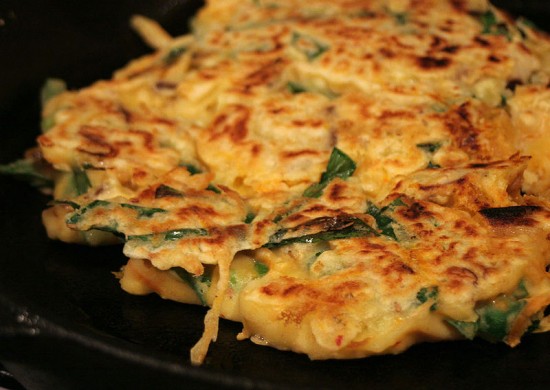 I love love love anything made from flour, so you can imagine how much I adore jeon! My personal fave jeon is Haemul Pajeon (해물파전), which is jeon made with seafood and green onions. And one day, I'm gonna visit the Pajeon Alleys like those described HERE and HERE!
Today, I'm gonna talk about this particular jeon type called Donggeurangddaeng (동그랑땡), which is jeon made of savory patties made of vegetables, tofu and meat. These yummies are usually round in shape and is a common side dish (banchan).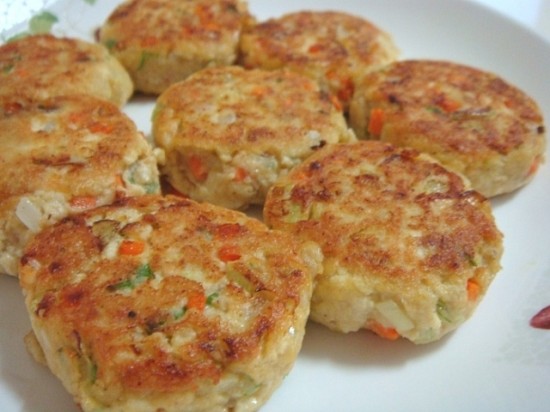 bb ♥
Why am I talking about Donggeurangddaeng (동그랑땡) suddenly?
Well, it's because today's the first day of our Annyeong Seoul Korean fair and Joomak is selling this at their area.
I tried it (in fact, quite many of us tried it, keke!) and it was just mighty delicious! If you're down at the fair, don't forget to go grab some. If you come at peak hours, there's probably gonna be a queue for these little yummies, but believe me, it's well worth the wait.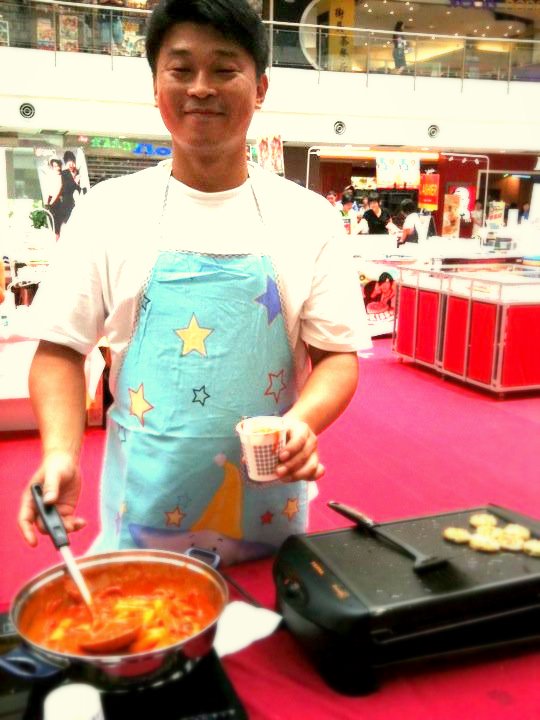 tiffany
Meanwhile, don't forget that JOOMAK RUNS A FULL RESTAURANT AT BUKIT TIMAH and we recommend you pop by for a visit when you're in the area.
Hey, why not go on the next rainy day?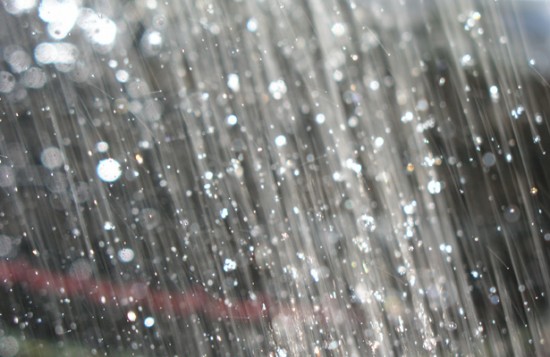 주막 Joomak Korean Restaurant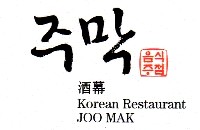 Address: 144 Upper Bukit Timah Road
#04-01 Beauty World Centre (macs at the street level)
Telephone:
6466 – 7871 / 8229 – 4055
Opening Hours:
11:30 AM – 3:00 PM / 5:00 PM – 11:00 PM
Buses:
(Upp. Bt Timah Rd): 67, 75, 170, 171, 173, 184, 852, 961
(Jln Jurong Kechil): 66, 77, 157, 173, 174, 185, 645, 970, 989